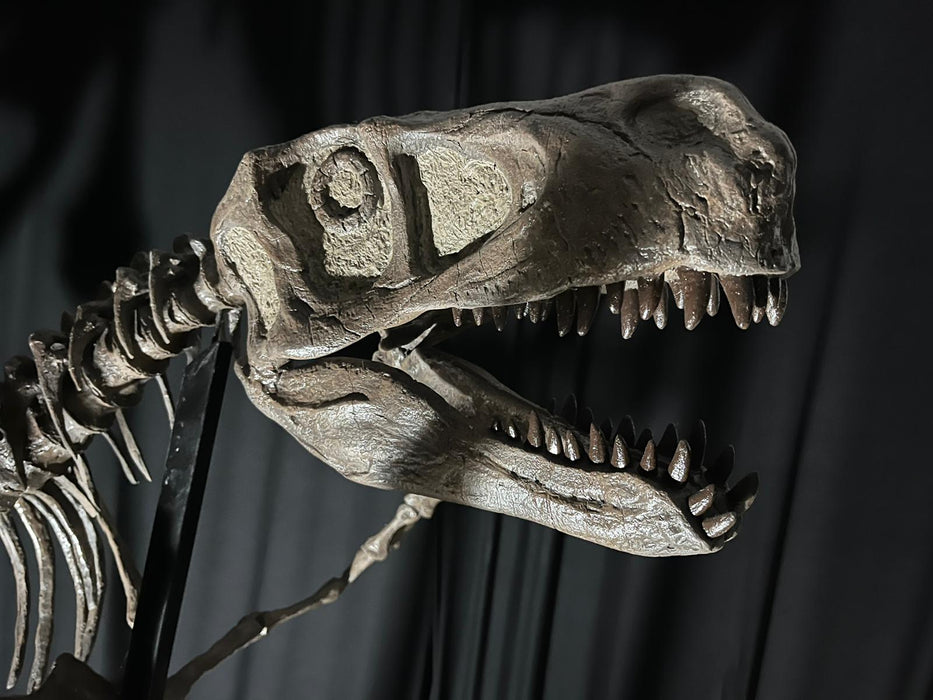 Utahraptor - Life sized 10 foot Complete Skeleton
Utahraptor Ostrommaysorum
Next Skeleton available July 2023 - if you wish to be notified of its availability, or wish to pre-order, than please contact us via the link at the top of our website and start your message with Utahraptor.
Life sized Complete skeleton supplied ready to assemble
Now available in vertical jumping pose
1 Only available
Free delivery by ourselves fully mounted UK
Supplied in kit form for export outside the UK
Utahraptor  - Meaning Utah's predator or Utah's thief - is a genus of Therapod dinosaur. Utahraptor ostrommaysorum is the largest known member of the family dromaeosauridae, fossil specimens date to the Barremian stage of the cretaceous - around 126 million years ago in an area which is the present day state of Utah. The largest specimens were thought to have reached up to 19 feet in length. Our skeleton is 10  feet in length and from a sub-adult.
Precision casts from our 2023 updated reconstruction based on the latest evidence of Utahraptor. Professionally cast in lightweight polyurethane resin, with internal steel reinforcements.
The robust anatomy of this amazing predator means that this is a lot of skeleton for your money!  Finished as standard in a medium fossil grey/brown but also available fully hand painted in a  variety of colours at our studios in the United Kingdom.
Shown here in a leaping arms outstretched possibly displaying wing feathers - however this skeleton can be mounted in any pose as long as it is anatomically viable. Please contact us with your display requirements.
Please allow 6-12 Weeks dispatch at busy times as each one of these are hand assembled and finished to order.
Worldwide shipping included in pricing
If you have any further queries, please do not hesitate to contact John @ Prehistoric.